Editor South Africa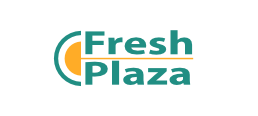 English Editor: FreshPlaza
Writing a text is easy. Creating a smooth text for a specific target group is a completely different story. The latter is what we are looking for in our new professional journalist.
This is a full-time position at Fresh Publishers, a family business that focuses on current news in the international fruit and vegetable trade, horticulture, organic sector and the interior design industry. Every day we send newsletters by email in seven languages ​​to more than 250,000 connected subscribers. In addition, we have various industry-oriented specific publications in print.
In this job you are part of the English-language editorial staff of www.FreshPlaza.com, a digital publication for the fruit and vegetable trade. You will be interviewing, writing and editing on a daily basis.
You call around or work out recordings into texts that are easily readable. Whether it's a short news item, an interview or a background story;
You extract the important news, write quickly and precisely in a relaxed style and also make complicated stories easily accessible. Of course your English is flawless.
The applicant should have his or her specialty within the South African market, specifically the grape market in this region. If you are also familiar with other fruit and vegetables from South Africa, that is definitely an advantage. It is also important that you are eager to learn and tenacious.
That you have a worldwide network in the Agri branches.
That you have gained knowledge of trade contacts in the fruit and vegetable trade through experience and that you want to delve into the global economy related to the food chain on a daily basis.
That you want to be the first with news every day and that you don't fear a deadline.
You must also be resident in the Netherlands.

We offer:
An appropriate salary with the necessary training opportunities
A beautifully furnished workplace in a new office in the Zeeland town of Tholen.
The office is 30 minutes from Antwerp and 45 minutes from Breda and Rotterdam, by car.
A nice team. But we don't guarantee that a stress ball will never be thrown at you!

In short; are you the writing talent who is not averse to work, but also has the necessary humor?
Do you recognize yourself in our core values; accessible, reliable, enthusiastic, no-nonsense, respectful, committed and a personally involved relationship? Interested?
Then we would like to see your application with a motivation letter in our mailbox.
To apply, click on the "Apply now" button on the right.